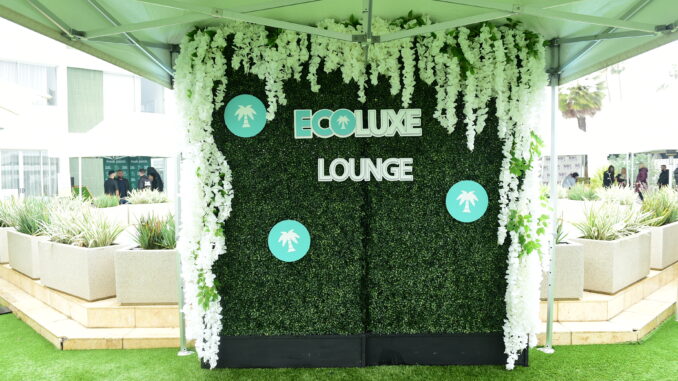 (Beverly Hills – Friday, March 10, 2023) – GIfted veteran producer Debbie Durkin hosted her 17th annual ECOLUXE pre-Oscars Luxury Lounge to benefit Marley's Mutts Dog Rescue, at the iconic Beverly Hilton Hotel in Beverly Hills. The private COVID-safe event was created and produced by Durkin Entertainment. Brands included Creekside River RNR; 375 Park Avenue Spirits offering tastings of Tromba, Van Gogh Vodka, Scapegrace Gin, and Dictador; SF Sause; Dream Body Sculpting Devices; Inca Gold; REVEALU; Fresh Patch; Healthy Paws Herbal Labs; Spleash; and Marley's Mutts Dog Rescue. With cheery, helpful Ambassadors holding umbrellas, sustainable brands were able to meet with nominees, celebrities, and media VIP guests over a lunch buffet at The Beverly Hilton.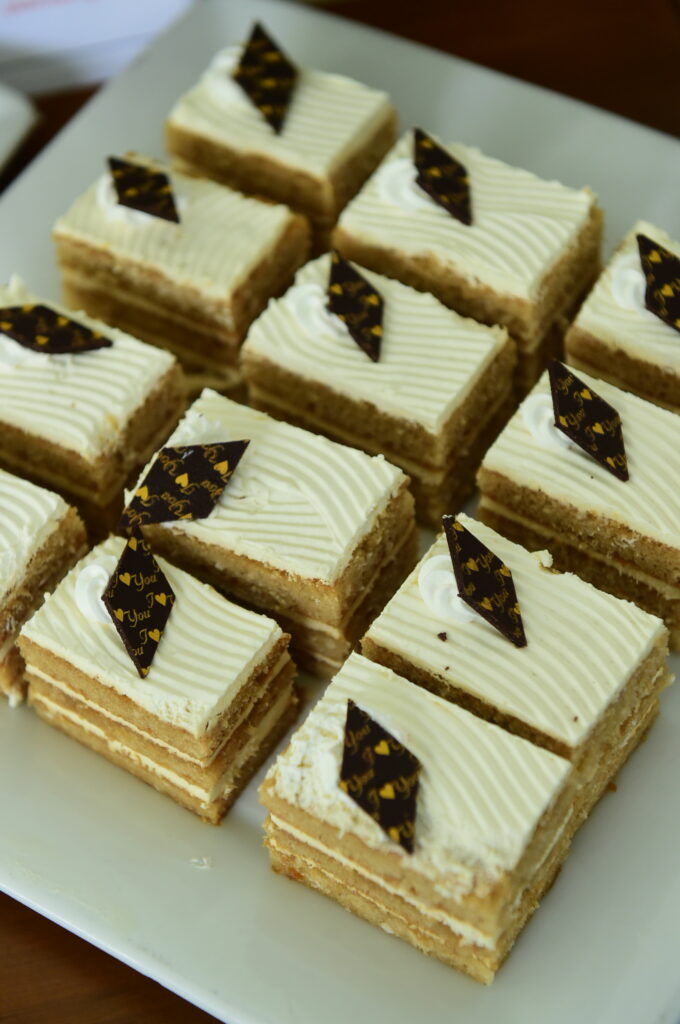 Celebrities and VIPs that attended the annual event include Rodney Mathews ("Bachelorette", "Bachelor in Paradise"), Nayte Olukoya ("Bachelorette"), Otito Ogbonnia (NFL Pro football player, LA Chargers), Joe Jenkins ("Siesta Keys"), Crystal Manning (Olympic Track & Field athlete), Daniele Lawson (Actor, "King Richard"), Adam Croasdell (Actor), Carrie Bernans (Actress, "Black Panther", "Avengers", "End Game"), Gregory Zarian (TV personality, Actor, "Westworld"), Jasmine Davis ("The Chi"), Matt Iseman (Comedian, Host of "American Ninja Warrior"), Janeshia Adams-Ginyard (Emmy Nominee Actress, "Lovecraft Country", "Wakanda Forever"), Patricia Kara ("Deal or No Deal"), Petri Hawkins Byrd ("Judge Judy"), Naomi Grossman ("American Horror Story"), Marc Anthony Nicolas (Emmy-winning producer CBS "The Talk"), Kiara Lanier ("American Idol"), and Kyra Lizama ("Love Island").
In Southeastern New Brunswick, Canada, north side of the seashore, there is a new field of vision when it comes to camping and that would have to be glamorous camping – ´glamping.´ Creekside River RNR caters to this ideal. Featuring geodesic domes complete with a spa, hammock, and barbecue grill, the luxury of living deep in a forest and the idea of being one with the wilderness has never been more alive. Fortunately, there is the 'Nordique de la Vie' experience building where you can relax after taking a walk using rentable snowshoes. Complete with a relaxation area, outdoor gazebo with hammocks, firepit, red cedar sauna, and hot tubs, as well as a plunging pool for a cold water soak for optimal health; the Nordic spa experience would not be complete without. Speaking of which, there is the Zen center with Lululemon featuring mirror live workouts, meditation, and guided yoga sessions. They also have local food deliveries available for those who want a taste of civilization. Fat bikes, paddle boards, canoes, and kayaks are on site waiting for your next greatest adventure!
For more information please contact: 506-312-0294 or visit: www.creeksidernr.com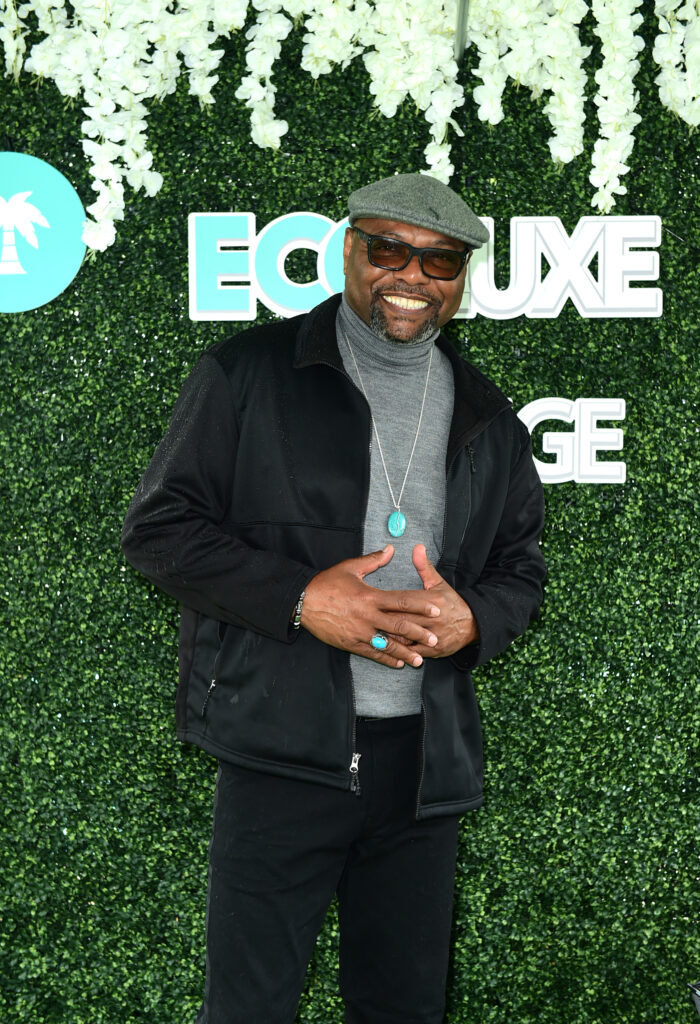 Tromba is the ¨name given to the intense rainstorms that rejuvenate the rugged tequila-producing highlands of central Mexico each summer.¨ It is also the name of premium tequila. Through a deep commitment to these highlands, Marco and Rodrigo Cedano ¨perfectly marry time-honored tradition with a bold taste of the future.¨ Featuring three distinct types – the first being Tromba Resposado Blanco which is clear with a silver luster. These are made from hand-selected agave and it has botanical aromas and notes of pepper, mint, and lightly caramelized pineapple. Tromba Reposado comes in a gold blush color as it is aged in white oak barrels for 6-8 months = resulting in a smooth, sweet, nutty tequila. It also carries notes of chocolate, caramel, and dried fruits much like its companion Tromba Reposado Anejo only this deep gold tequila is distilled for 20-24 months and has a honeyed finish.
For more information, please visit: https://tequilatromba.com/
Van Gogh Vodka practices ¨The art of vodka¨ with sixteen different flavors. These delicious bottles are handcrafted in small batches by third-generation Master Distiller Tim Vos in the Netherlands using a distinctive triple distillation method. With wheat from France Germany and the Netherlands, you can´t go with a better-distilled vodka flavor such as ´Double Espresso´ and ´Dutch Caramel.´ My favorite was the Açai-Blueberry with lemonade. They have a complete list of amazing recipes online if you need help hand-crafting a new favorite. You can also get involved with their hashtag #goghcreate. 
For more information, please visit: www.vangoghvodka.com
375 Park Avenue Spirits came with some fantastic spirits to Debbie Durkin´s ECOLUXE Luxury Lounge! They have forged relationships with over 35 countries, exporting their amazing brands around the world. The 375 Park Avenue Spirits portfolio spans the premium to luxury-spirit categories and includes numerous expressions from leading international producers: Van Gogh Vodka and Gin from Holland; Tap Whisky, J.P. Wiser's® Canadian Whisky and Lamb's® Rum from Canada; Dictador Rum from Colombia; Castarède and Saint-Vivant Armagnacs from France; Antica Sambuca, Limoncello Rossi D'Asiago and Dolce Nero Espresso Liqueur from Italy; Saint James Rhum from Martinique; Yeni Raki and Tekirdag Rakisi from Turkey. There is something for everyone! I personally tried the Blueberry-Acai from Van Gogh Vodka. It was absolutely delicious! For more information, please visit: www.375park.com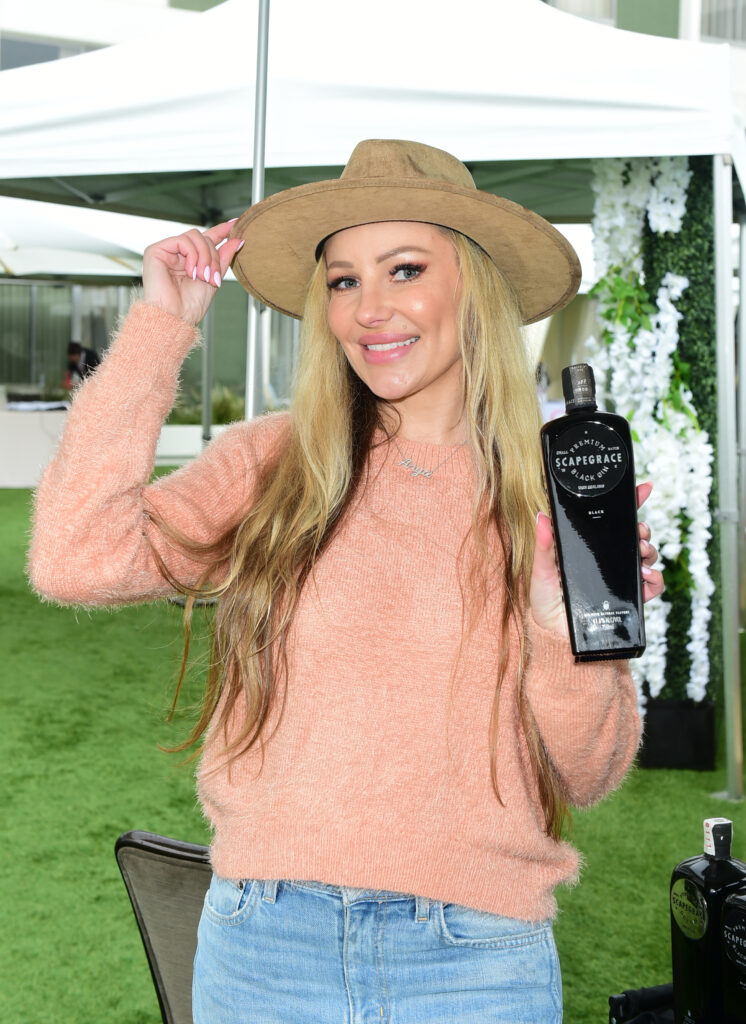 Scapegrace Gin is the first premium black gin. The gin is actually black. The creators wanted "…to create something made of nothing and nothing made of something." It is done by mixing a variety of ingredients including aronia berry, saffron, pineapple, butterfly pea, and sweet potato. This is done at precise temperatures and in a certain sequence. Scapegrace premium black gin is made in small batches from eighty-year-old water. Flavors include Black Single-malt and RTDS with notes of cinnamon, and cloves with rich, creamy vanilla and buttered toast.
For more information, please visit: www.scapegracedistillery.com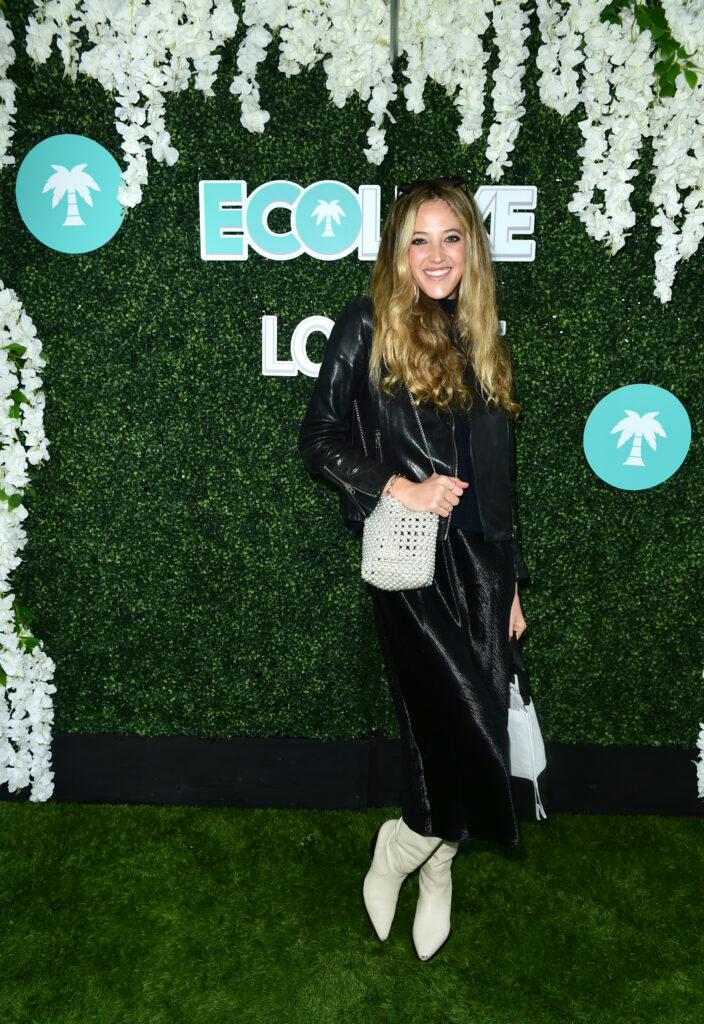 Dictador is a "dynamic, modern and luxury lifestyle brand that embodies heritage and provenance, with a history in spirits production of over 100 years." Running a business in the most forward-thinking way imaginable, Dictador is testing AI in marketing. Named Mika, she is the official face of Dictador. Celebrating over one hundred years of production at the Destilería Colombiana in Cartagena, Colombia; Dictador is paving its way through the luxury product market, as they actually make cigars and coffee as well.
For more information, please visit: https://dictador.com/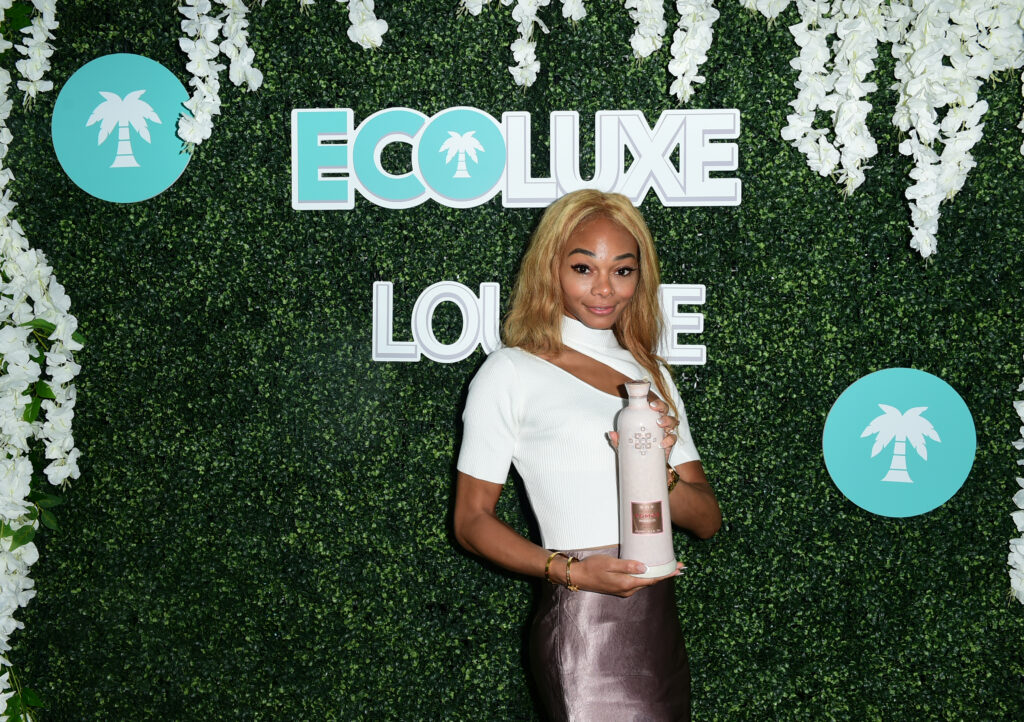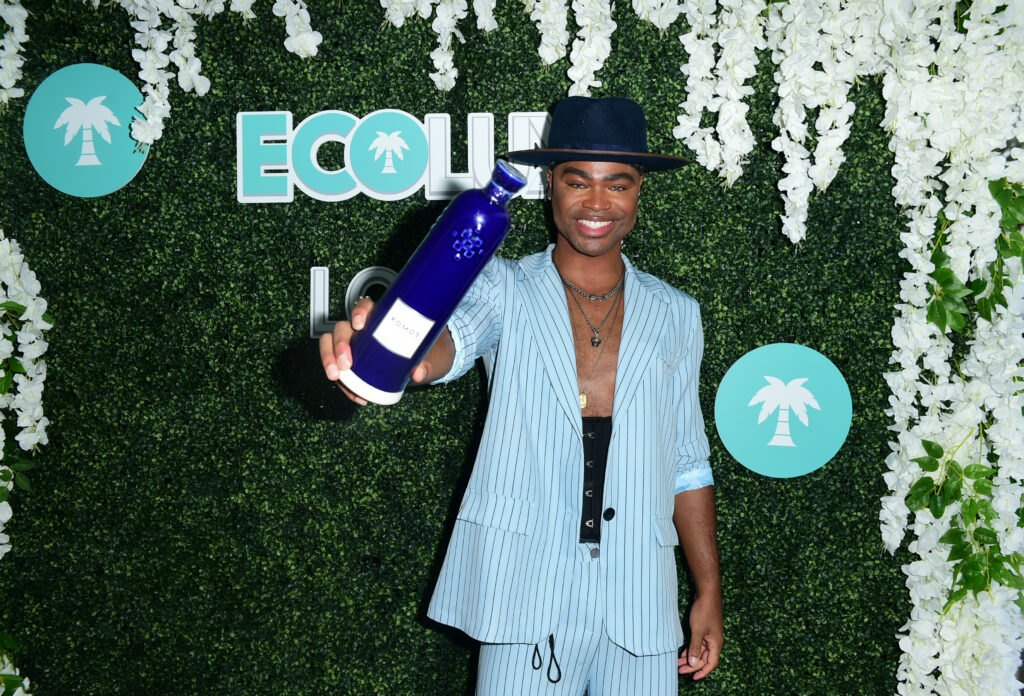 Tequila Komos was there in style with three ultra-luxury tequilas: Añejo Cristalino, Reposado Rosa, and Extra Añejo. Available throughout the US, Europe, Asia, and the Middle East, the art behind the process of distilling tequila is what makes them the flagship brand of parent company (Casa Komos Brands Group). In three separate ëxpressions," Añejo Cristalino is aged for a minimum of 1 year in French oak white wine barrels, then charcoal filtered to create a beautiful cristalino expression while Añejo Cristalino is aged for a minimum of 1 year in French oak white wine barrels, then charcoal filtered and Reposado Rosa is aged for 2 months in French oak red wine barrels, giving it an exquisite rosé hue.

For more information, please visit: www.komos.com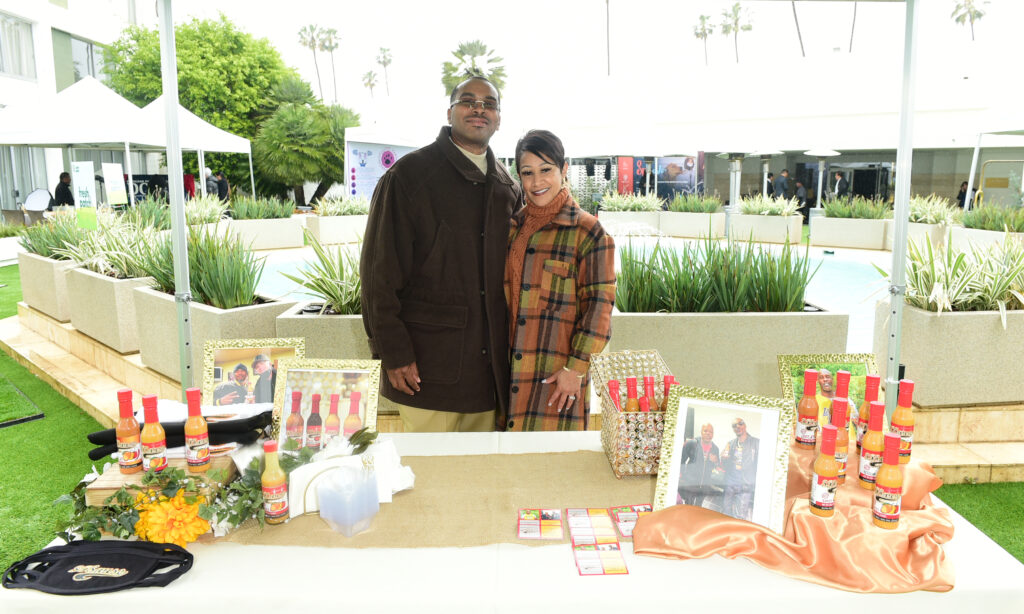 SF Sause has come to town to kick up the flavor. What can I say about this hot sauce, except it is delicious! Not only that but the sauce is Gluten Free, Non-GMO, and Vegan. If you are looking for an alternative to mundane condiments, try Hot AF. There are plenty of other flavors like Spicy, Spicy with honey, Mild BBQ, Honey with Garlic BBQ, and of course their Regular and Spicy. It can go on anything and still taste good. Trying the Regular, which was paired with pretzels and had a spicy yet very good taste; better than honey mustard.
For more information, please visit: www.sfsause.com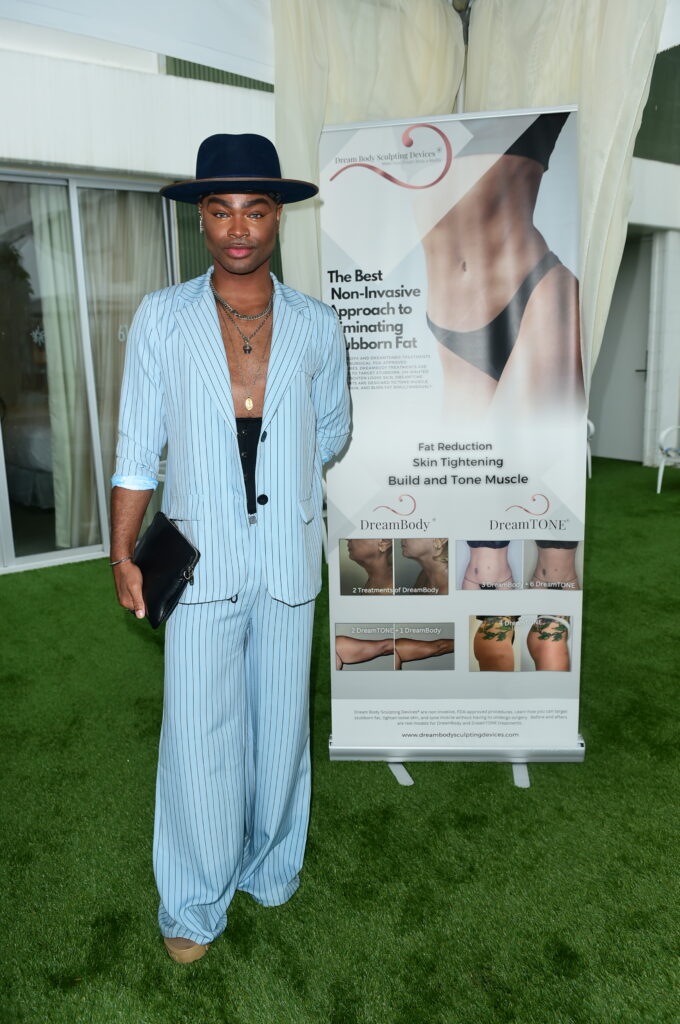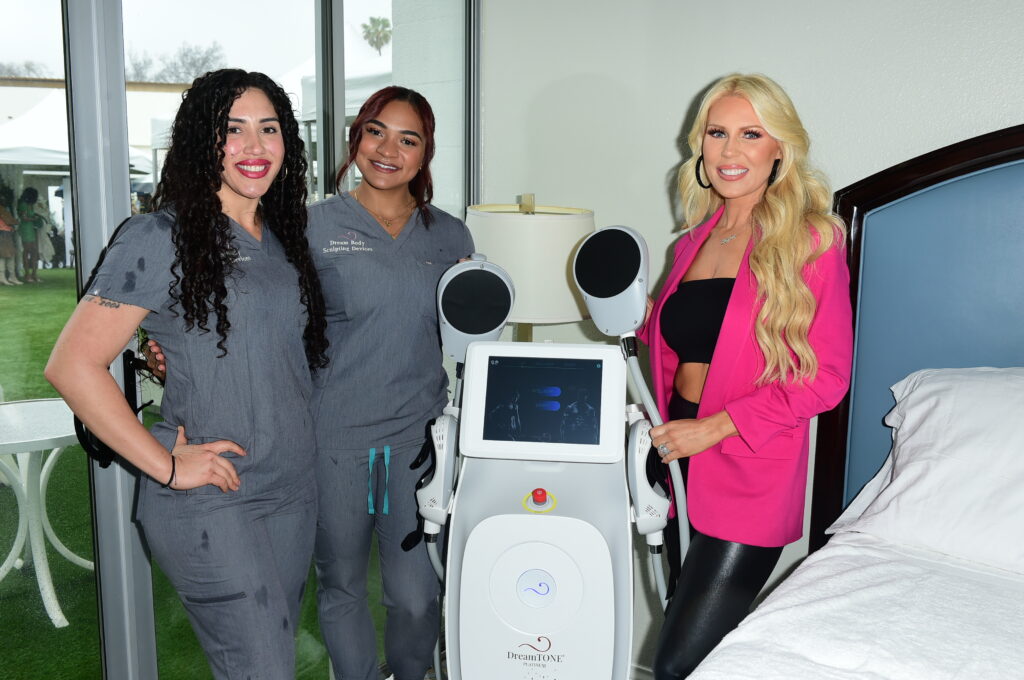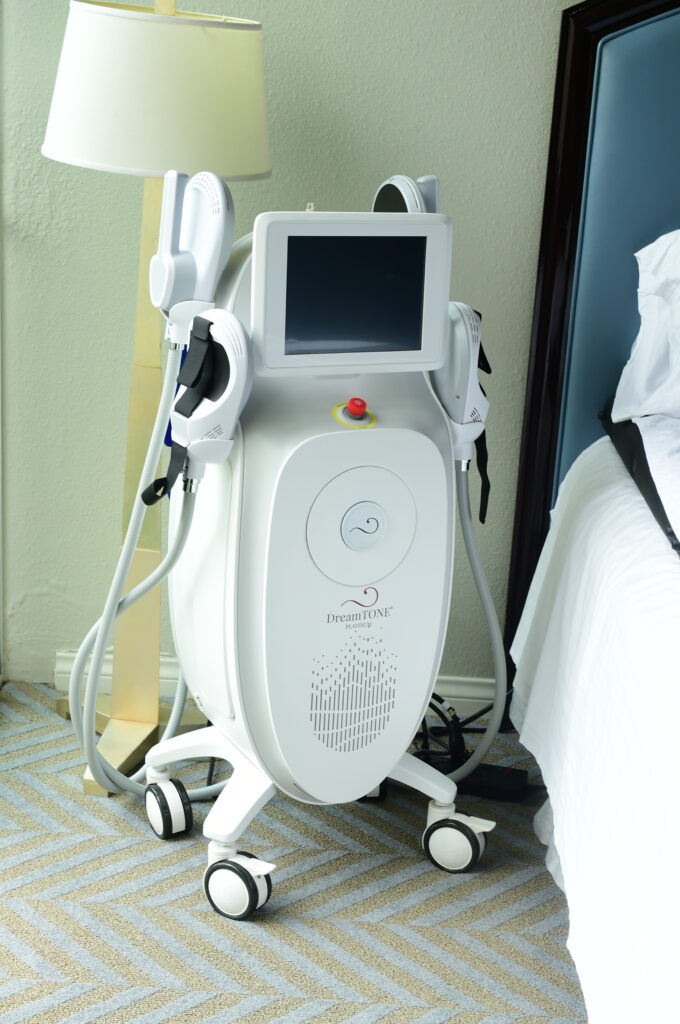 Dream Body Sculpting Devices whose philosophy is "Make your dream body a reality,¨ introduces two separate technologies to firm your skin without exercise. Hosted by Gretchen Rossi at Ecoluxe Pre-Oscars Luxury Lounge and established in 2015, these machines are custom-built in the United States. DreamTONE has many benefits, the first being that it is a non-invasive method of delivering you that gym tone without actually having to go to the gym. Additionally, it helps in tightening the skin – using Radio Frequency technology which bores deep under the surface. This, in turn, stimulates natural collagen production, which tightens loose skin while burning fat. DreamTONE Platinum uses ¨high-focus electromagnetic technology¨ to achieve ¨twenty-five percent increase in muscle.¨ Each treatment is equivalent to completing 25,000 reps in a 30-minute exercise, helping shape the muscle to give it more definition.
For more information please call (262) 352 0965 or visit: www.dreambodysculptingdevices.com
Introducing a new product that could protect and rejuvenate the skin, REVEALU Skincare came with a product we all need to try at least once. Started in 2014, REVEALU is made with six powerful ingredients (Platinum, Gold, Silver, Copper, Zinc, and Magnesium). The key ingredient is the water, which is enhanced in a proprietary process, forming particles that become energized with the powerful ingredients. Naturally and scientifically enriched, the product maintains moisture levels, improves skin tone and texture, tightens the pores, reduces the appearance of scars, reduces acne inflammation, and retains skin elasticity. REVEALU is 99.5% chemical-free as well as alcohol-free, dye-free, paraben-free, cruelty-free, and vegan.
For more information, please visit: www.revealuskincare.com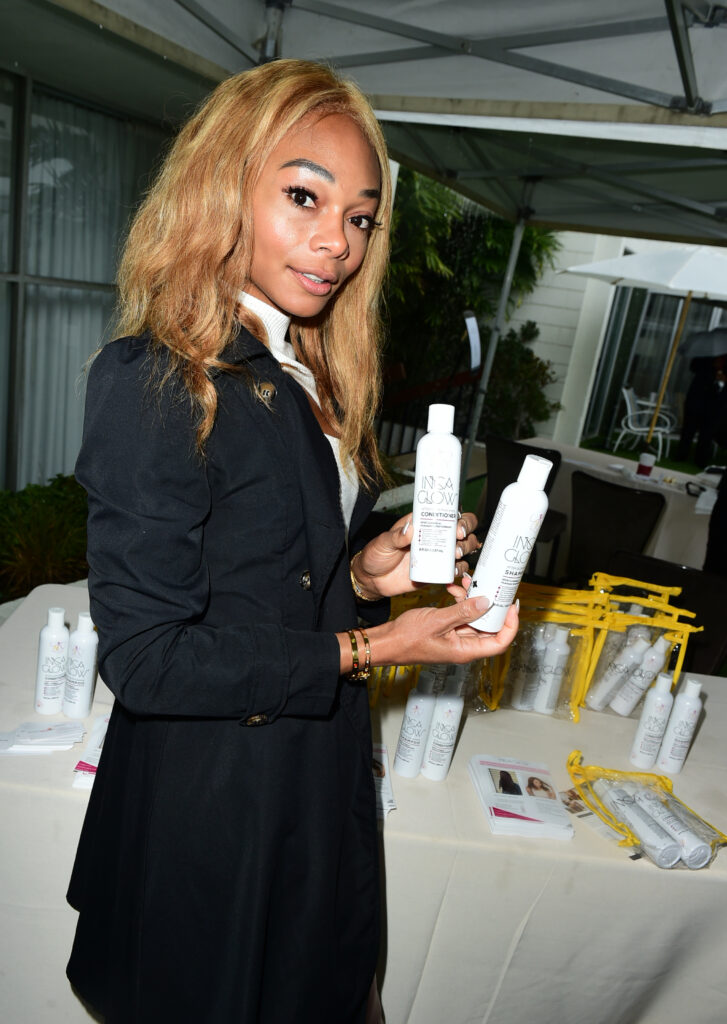 Inca Gold is one of those products you pick up because it works. It is the first to introduce a hair-smoothing system that contains 11 organic amino acids. As a result of its formulation of natural and organic ingredients, the products contain no formaldehyde. Made with Inca oil, Omega 3, 6, and 9, Inca Gold's Anti Aging Hair Mist resets the clock and winds it back to a time when your hair was healthier. Guaranteed is quicker drying time, high shine, and frizz reduction. It is safe for all hair types and has no smell or odor. High in Omega 3, 6, & 9 and vitamins A & E, the After Glow Hydrating Shampoo and After Glow Moisturizing Conditioner contains a lightweight non-greasy formula. They also have an After Glow Shine On Mirra & Inca Oil Serum and a yummy hair mask. In addition to products, Inca Gold actually have salons where their product is featured all over the world.
For more information, please visit: www.incaglow.com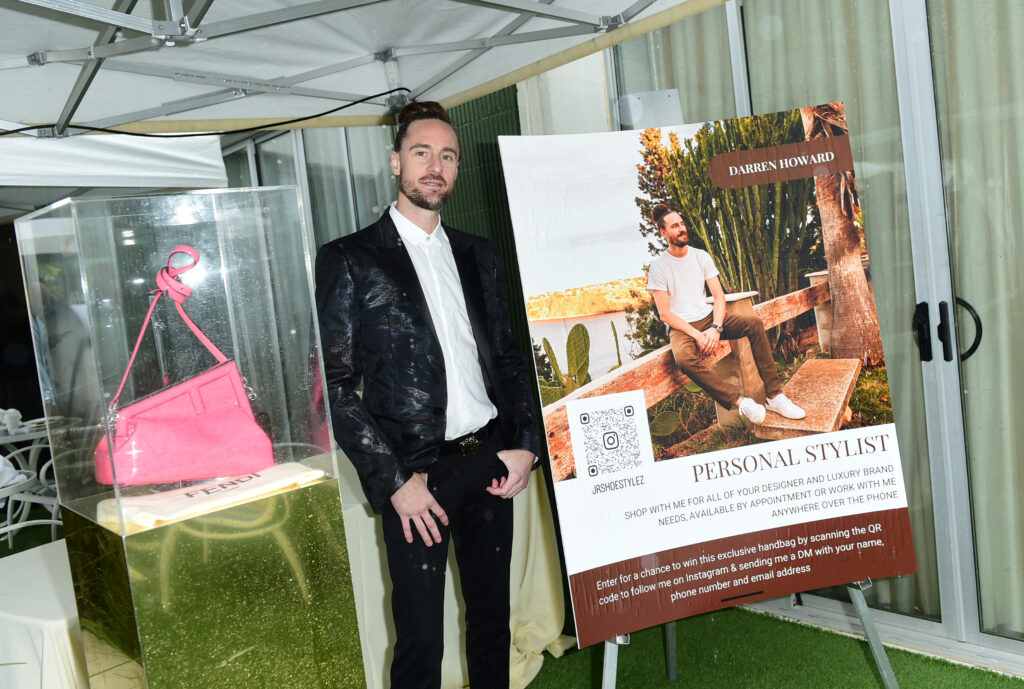 Darren Howard was at Ecoluxe Pre-Oscars Luxury Lounge in full effect, supplying celebrities and VIP guests with styling tips. Howard is a personal stylist here in Los Angeles. He currently works at Saks FIfth Avenue working with VIP clientele.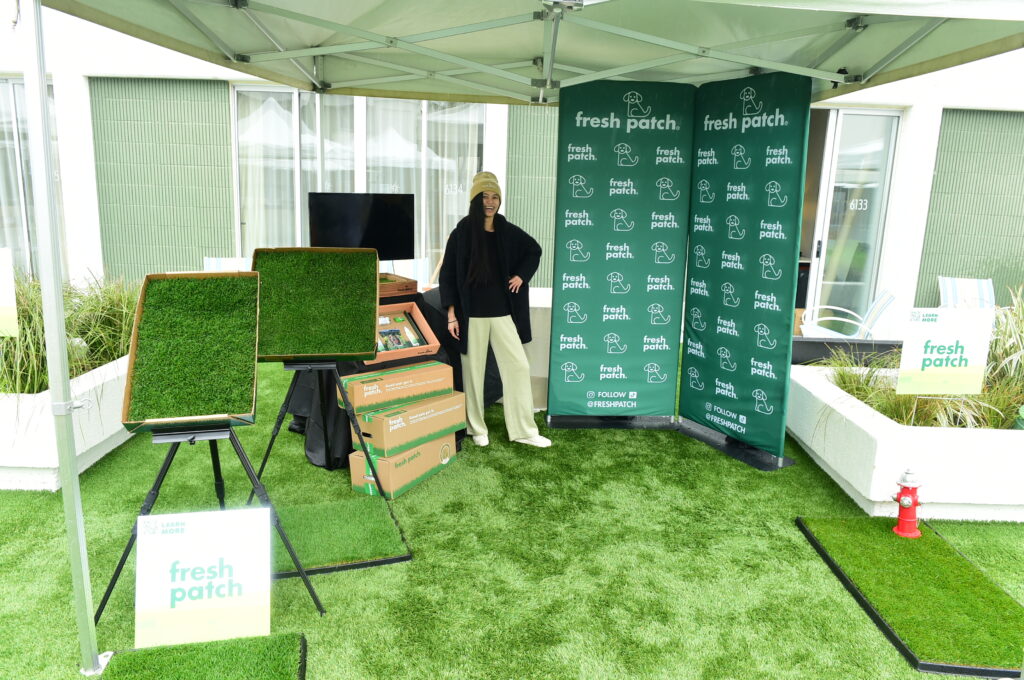 As seen on Shark Tank, Fresh Patch is a real grass patch for your pet. The ¨real grass dog potty…the all-natural, no mass, fully disposable solution for potty training your furry pal.¨ Great for those that live in a condo or apartment without a backyard, work long or unpredictable hours, have an older or injured dog, are fed up with training pads, avoid late night, or have weather concerns. The benefit of Fresh Patch is you can cancel anytime, it is easy and convenient, plus there is free shipping. Train your pets naturally with three sizes: Mini 16″ x 12¨, Standard 16¨ x 24¨, or XL 2′ x 4´.
For more information, please go to: www.freshpatch.com or visit their Instagram: @freshpatch
Healthy Paws Herbal Labs uses traditional eastern herbs to remedy a vast variety of ailments for your pets. These are made to address major health problems commonly experienced throughout a pet´s life. Cleverly naming each herb tonic, such as ´No More Drama´ for anxiety and seizures, they also have a list of remedies for other ailments like Itchy Scratchy for allergies and an interesting ´Forever Young´ for longevity. Healthy Paws Herbal Labs´ ¨line of holistic products was formulated in consultation with leading Doctors of Veterinary Medicine and within traditional Chinese medicine to help ensure proper dosing, safety, and effective potential therapeutics.¨ They are impassioned to provide next-generation wellness solutions for your pets. They also have help with specialized cases so if you need a cure and can find what you need at the veterinarian's office, this is a good alternative.
To order yours today, please visit: www.healthypawsherballabs.com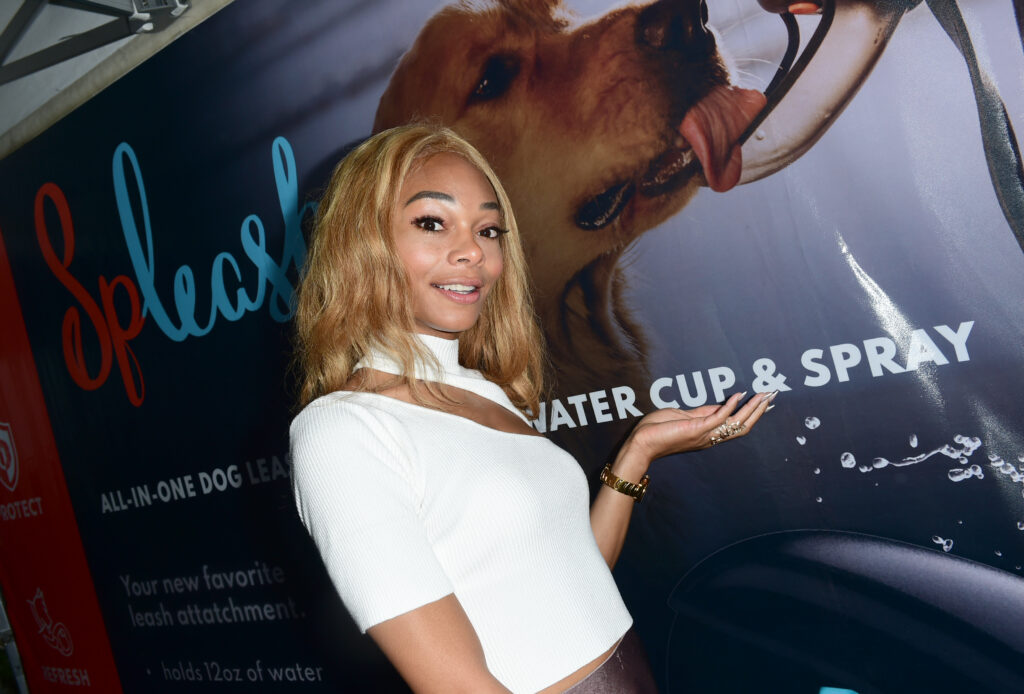 Spleash is a patented spray leash attachment for your favorite leash. It is sturdy and fits comfortably in your hand. It sprays up to 14 feet of water to clean and protect your pup. Use it to spray your dog if it gets in to trouble or clean if it gets dirty. It also holds 12oz drinking water with a built-in easy flip-up cup. Attach Spleash to your favorite leather, rope, or nylon leash!
For more information please visit: www.spleash.com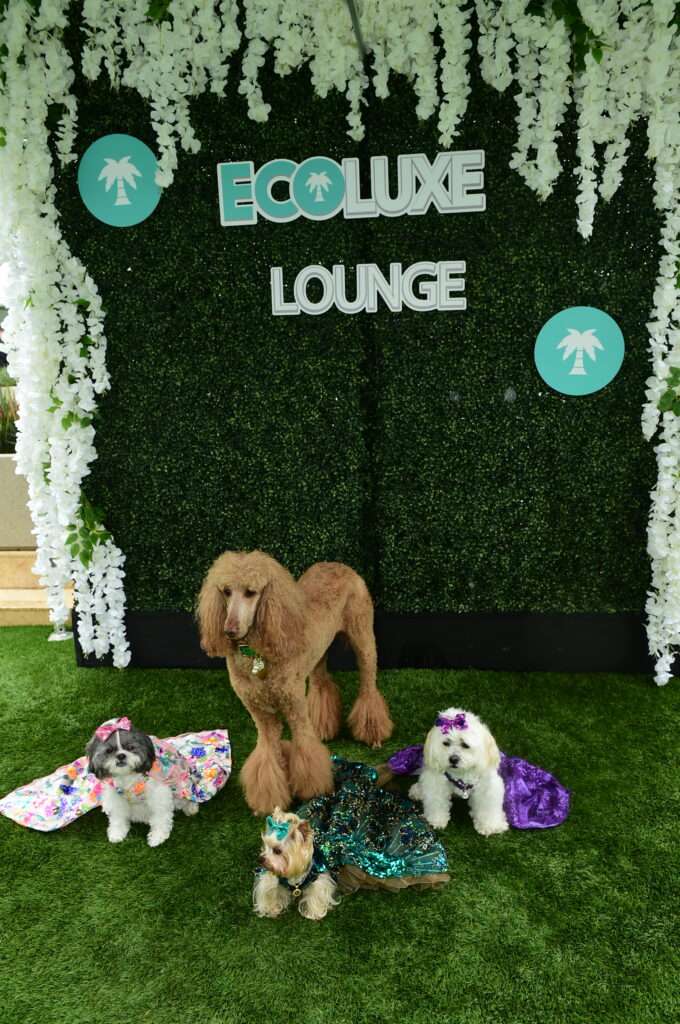 Marley's Mutts Dog Rescue is a 501(c)(3) non-profit organization dedicated to saving the lives of Kern County's shelter animals. Their mission statement is ¨Making a pawsitive and lasting impact on communities by rehabilitating souls and creating second chances using the power of the human/animal bond.¨ They offer resources for training, rehoming, and networking stray dogs. They also offer a way to get involved through direct volunteering and sponsorship.
For more information, please visit: www.marleysmutts.org