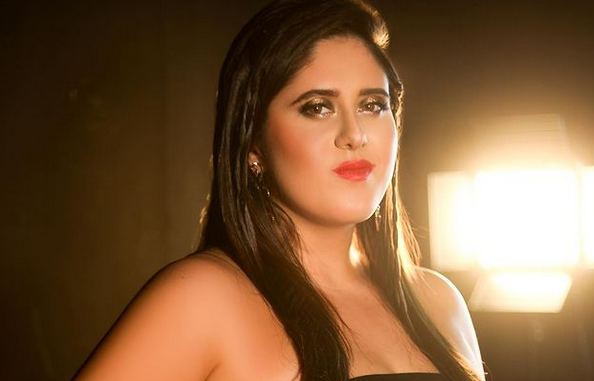 Rising superstar Alexis Marrero has just launched her new single "Wake Me Up" which is now available worldwide. With a barrage of loyal fans, Alexis has managed to entice the public with free Instagram concerts including "Quarantine Concert Fridays" and Holiday Extravaganza's that became charity events. As a singer songwriter, Alexis is a storyteller.

"Wake Me Up" showcases, Alexis', powerful and haunting voice integrating, Pop, R&B, with an edgy rock face. It's a vulnerable song which everyone can identify with as she provides insight into her life and experiences going through a relationship that failed. The song inspires others and in the end everybody wakes up.

Alexis began her career at age 16. Quickly creating a buzz Alexis has been interviewed by iHeartRadio, KPLA's "Wish USA", KMET's "Entertainment Zone" and has been featured in numerous magazines and publications. She has worked with icons in the industry, such as Stefan Litrownik, Stevie Mackey, and Shannon McLaughlin. As an advocate of positivity, she knows that you cannot stop the waves, but you can learn to surf.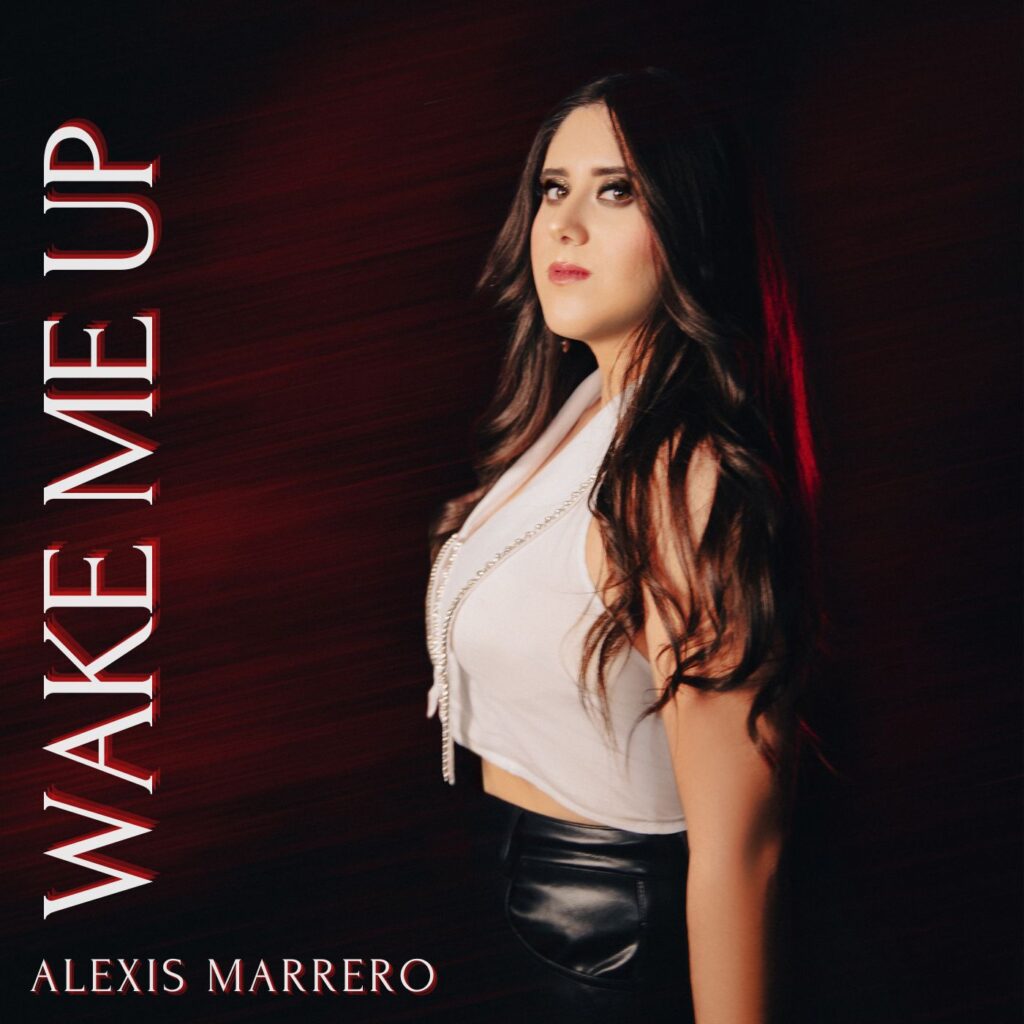 So. I want to know what made you start in the industry? What made you want to be a singer?
I have always had a passion for music. Ever since I was a little kid. My family would always sing around the house. Once I got to high school I really started to be drawn to music. I taught myself how to pay the ukulele. From that moment on I knew 100%, this is what I wanted to do and I've been writing and recording music ever since.
Where do you want to be in 5 years?
Where do I want to be in 5 years? That is an amazing question. I would love to be on a huge stadium tour big album release. I just see myself performing music globally. Touring all over the world. I just see myself performing.
What do you think that your ultimate stage fantasy would be?
Lately I've been really into pop rock. So, I feel like some really cool fog machines with some major light shows going on, smoke machines behind me, full band set up around stage, really cool visuals behind me and probably a second stage to kind of walk out and interact with the fans. I would love to have access to get as close to the fans as I can.
When you write a song, what's your inspiration? What's your process? Do you write the music first or the lyrics? Do you get your inspiration from life?
The writing process is very different depending on the song. For "Wake Me Up," I had a co-writer on guitar. He came up with this guitar idea and he sent it to me, and I just loved it. I fell in love with the music immediately. I just knew that there was something about it. I knew I could write to it. Immediately I got on the lyrics. I'm big on lyrics and melodies. So, I sat down and wrote all the lyrics and melodies. For me, I really just wanted to let the song write itself. Which is the biggest thing I say which I think is kind of funny. There is always a vibe that comes from the song. I wanted to capture what I was feeling when I was listening to that music, so I sat down in my college apartment on the couch and within about a week "Wake Me Up" was complete. It just kind of came to me. I don't know if it was all these things going on in my life. W I had some friends walk out. Maybe that's kind of where I found the inspiration. Or if it was the music that I was hearing. But I just wanted to write a story that matched the music and I think it's a story that a lot of people can really relate to.
If you could have me ask you any question on the planet, what would it be and how would you answer?
Maybe where I got the influences for this current song "Wake Me Up?" And I would say that a lot of the influences of this song came from artists like Miley Cyrus, the Plastic Hearts era just really inspired me and made me want to write more rock music. Also, I'm a huge Greta Van Fleet fan. It changed my life. I love the rock aspect. I feel like it's not often we hear classic rock in today's music, so for me I think it was really inspirational to hear people my age create classic rock music.
The music industry is really tough. What do you think drives you? What do you think is your driving force for wanting to do it? Not your love for music but your actual driving force.
For me like you said obviously, I'm going to have passion. But for me, I honestly think it's the idea of inspiring people. I feel like for me writing music is such a huge part of what I do. For me lyrics are everything. I'm just a storyteller. I couldn't do that if I didn't sing obviously. I love to really inspire people. I think that in a world full of Chaos and Hate knowing that music can heal you and make you feel a type of way and inspire you for me is kind of what drives me. There's been times in my career that I didn't know if I was going to succeed or not. Like you said this industry is very tough. But for me I think my love of trying to be a positive role model and inspiration for people really keeps me going. It is the motivation that keeps me writing music.
What advice would you give somebody in your own position ….you know your age or whatever who really wants to break into the music business?
One thing I've learned over the past few months that I think is really important is vocal lessons. Getting that proper technique can save you in the long run. You also need to make sure you are constantly trying to create content. Create a brand around you. Because without any kind of brand you are not going to really make it very far. I've seen it firsthand. I've experimented with my own sound and once you find who you want to be as an artist that's going to take your game to the next level. Otherwise, you are just putting out music. It doesn't really have a game plan. And it doesn't make sense.
Download your copy of "Wake Me Up" by Alexis Marrero on iTunes here:
https://music.apple.com/us/album/wake-me-up-single/1673647142
Follow Alexis Marrero on the web:
Instagram :
https://instagram.com/officialalexismarrero?igshid=1jotehhe2ypnv
TikTok:
https://www.tiktok.com/@officialalexismarrero?_t=8aSVXEb2owN&_r=1
YouTube:
https://www.youtube.com/channel/UCxsQgC140–kQucSXxCVv4g?view_as=subscriber
Facebook Page:
https://www.facebook.com/officialalexismarrero
Website:
https://www.alexis-marrero.com/
Photo Credit: Alexis Marrero