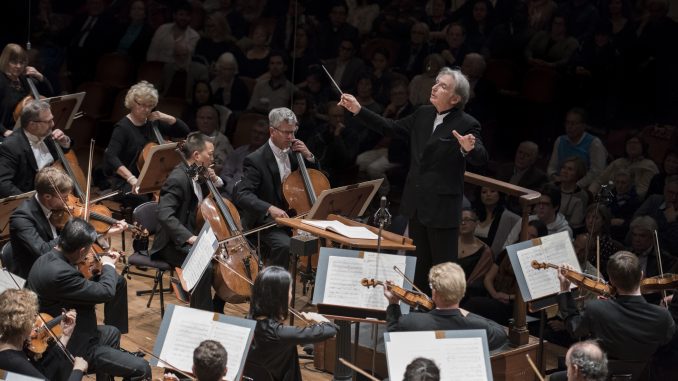 It was my honor to attend the amazing closing night performance conducted by music director Michael Tilson Thomas at the San Francisco Davies Symphony Hall on March 17, 2018. Michael Tilson Thomas and the San Francisco Symphony presented a world premiere performance of Sudden Changes by Charles Wuorinen. The program also included Prokofiev's Piano Concerto No. 3 with Behzod Abduraimov and Copland's Symphony No. 3. This was my first symphony and what a treat it was! I think it is important to define what a symphony is to understand the nature of this performance art.  So for my readers that have never been to a symphony before, the simplest definition of a symphony is an elaborate musical composition for a full orchestra. This art has such a variety of instruments, melody of sounds, and balance of harmony that can only be created with such eloquent direction. Michael Tilson Thomas is a renowned music director and conductor who creates this synergy. He has worked with Stravinsky, Boulez, Stockhausen, and Copland. MTT recordings have been recognized worldwide and have won numerous international awards as well as twelve Grammy awards for SFS recordings. Truly, his list of accomplishments goes on and he is a major contribution to this amazing art. I enjoyed the  style, uniqueness, and aliveness he brought to all three sets.
The show began with Sudden Changes, Short Fantasy for Orchestra by Charles Wuorinen and was a beautiful fifteen minute introduction piece for the opening of the show. Wuorinen says,   "I am deeply grateful for my long friendship with Michael Tilson Thomas, and these performances are therefore a special treat for me." The audience instantly connected with the melody and became engaged with the show. The second set was Prokofiev's Piano Concerto No. 3 conducted by MTT, the very talented pianist Behzod Abduraimov, and the skilled San Francisco Symphony team. This set was amazing for me because I am a fan of the piano. Mr. Abduraimov brought elegance, passion, and grace to his performance. It was a pleasure listening to the detail of this entire composition. Some examples of the composition are, the music would open slowly with a gentle clarinet, then it would be followed quickly by sounds of violins and flutes, and then a rapid build-up of the sounds would lead to the piano taking over with pounding key notes. The sounds were so vibrant! Behzod is an award winning recording artist and a true talent to his profession. The grand finale of the night was Copland's Third Symphony. I feel as this was such a tasteful set to complete the performance. I found the music very awakening! I could hear every piece of the orchestra and the sound from each instrument was so clear and balanced. There would be very high string moments and then it would gently simmer down and become very calming.  Each group of musicians definitely had a chance to show off their skills and the audience was lifted with adrenaline.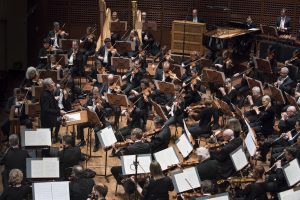 I've always known the power of music but by attending the symphony it gave me a new perspective to music. There is not a vocalist in the symphony yet each instrument tells its own story and has its form of communication. It can speak loudly, gently, rapidly, and calmly. The orchestra consisted of a variety of instruments such as violins, violas, cellos, basses, flutes, oboes, clarinets, bassoons, horns, trumpets, trombones, tuba, harp, timpani, percussion, and keyboards. They were all different yet perfectly blended. The artists that played each instrument displayed such a deep love for the music that I was moved and felt involved. I reiterate that it was my honor to experience my first symphony by Michael Tilson Thomas and it will be a hard act to follow. I encourage everyone to embrace new sounds and let the music guide you.
For tickets and SF Symphony information please visit the sfsymphony website