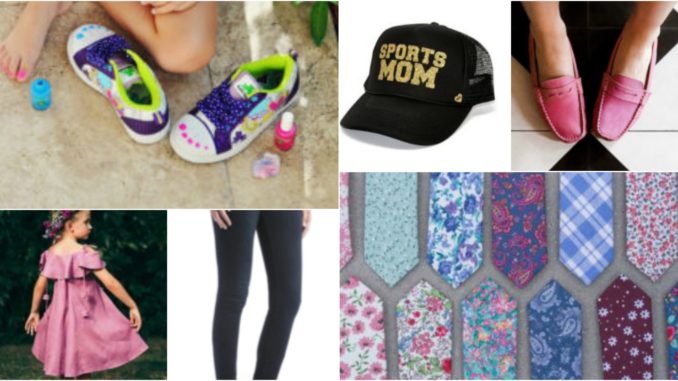 All items are listed from most to least expensive.
KOIO X JonBoy Black Capri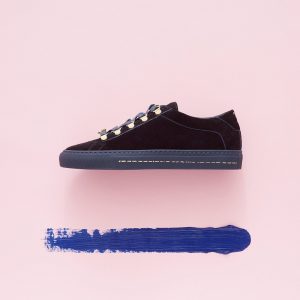 A reinterpretation of KOIO's classic Capri, designed in collaboration with tattoo artist JonBoy.  JonBoy became one of the best tattoo artists of our time through a dedication to mastering his craft and an inspiring personal journey. The Koio x JonBoy sneaker is reflective of his signature style, incorporating important elements of his tattooing art. 
Black calf suede, Navy handpainted edges, Navy Margom sole, Gold "K" lace accessory, for Koio, Gold "K" embossing on the heel, Gold lasered morse code detail on the sole: "JonBoy", "Koio x JonBoy" in JonBoy's handwriting on the insole.
$298  Buy now!!

Wolf & Shepherd "Gunner" Driver Shoe
Combining high-performance technology (the kind found in your favorite running shoes) with stylish craftsmanship and classic Italian leather heritage, Wolf & Shepherd's "Gunner" is an all-weather driving shoe. A great year-round slip-on, it goes effortlessly from day to night and comes in four colors.
$225  Buy now!!
UWEZO
Transcending age, race, gender, economic status, and fashion trends, UWEZO translates to "talent, capacity, ability" in Swahili – the best shoe to take you there and get it done. With each dollar you spend, you create the world you want to live in. UWEZO shoes for men and women are uniquely crafted from hair-on cowhide. With each UWEZO purchase, a portion of proceeds are donated towards scholarships for children in east Africa.  Fashion is the ultimate form of self-expression – show the world what you care about with UWEZO.
$150-185  Buy now!!
Joggers by Attitude Apparel
Our joggers are the most comfortable pair of joggers on the market. Designed for casual wear in all seasons and are also unisex. So weather you are going out or laying around, these joggers will be the best pair you can be yourself in!
$140  Buy now!!
Charleston Shoe Company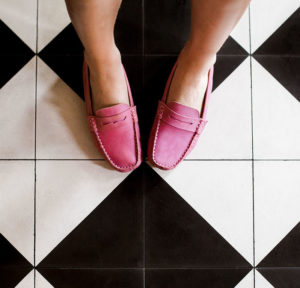 For the fashionistas, Charleston Shoe Company is just what you are looking for, for the holidays. Offering stylish shoes for women, tweens and children of all ages, style will never run an issue.  Charleston Shoe Company, is a shoe company that's created by women, for women, all of the styles are geared toward the modern fashionista who needs to be on her feet and stay stylish all day and night long. With dazzling reds, metallics and multicolor options, your feet will totally be stylin' no matter where you go.
$135  Buy now!!
Arcopedico Footwear – Luana ankle boot
On the good list… are the water-resistant and easy to wear new Luana ankle boots by Arcopedico footwear. Luana features a suede-looking vegan Lytech™ exterior with a self-adjusting side elastic goring for a flexible fit. The Luana boasts a rounded toe box for superior comfort and circulation, and a slight wedge heel. Please visit ArcopedicoUSA.com to find a retailer near you. (Shown, MSRP: $105; available in Black, Brown, or Burgundy-shown)
$105  Buy now!!
Cougar Shoes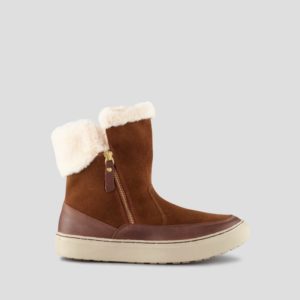 When it comes to classic holiday gifts, usually booties, boots and SNOW boots is just what everyone is looking for and that's where Cougar Shoes comes in.  From shearlings to reds booties, boots, snow boots and more, Cougar Shoes is totally trending with the fashion gals, keeping their fashion and matching it with function. From simplistic to bold statements, Cougar Shoes has everything the it-girl might want and will need in their closet this winter for the #trending moments ahead.
$100-$200  Buy now!!
YOU SHOULD BE DANCING RHINESTONE THIGH HIGH STILETTO BOOTS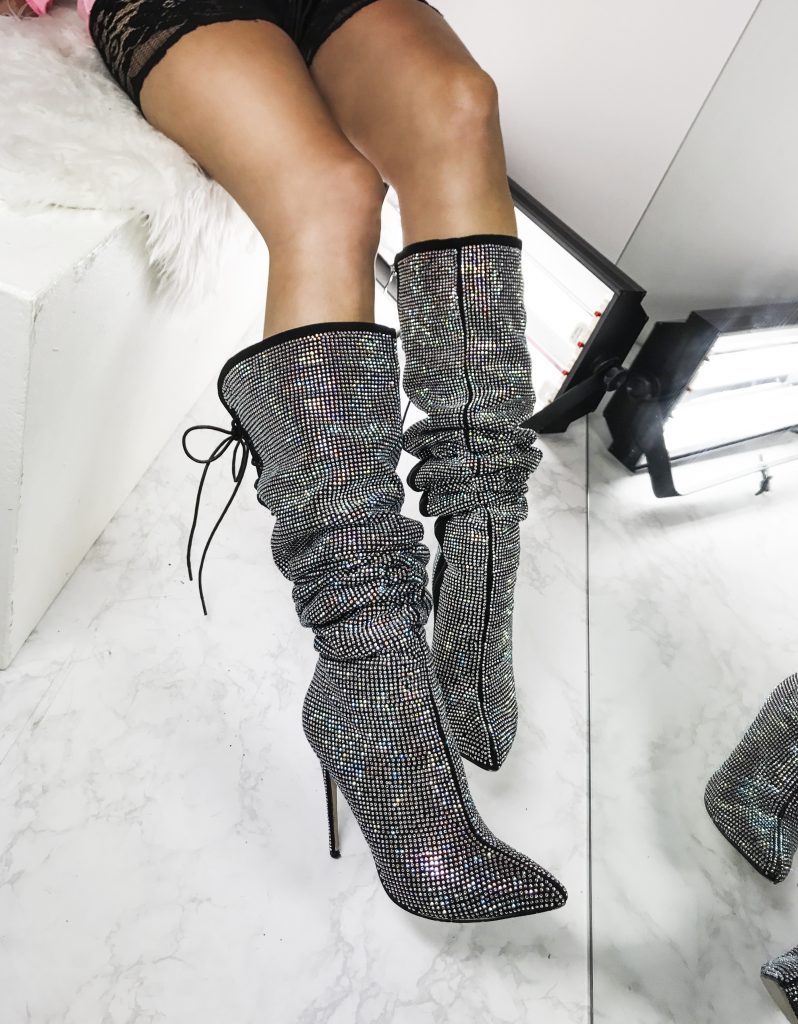 Break out your best moves in these party-starting boots. The AKIRA You Should Be Dancing Rhinestone Thigh High Stiletto Boots take their cue from the glittery world of disco, with a pointed toe, a high stiletto heel made for center stage, a tight thigh high cut with a lace up corset detail at the top, a zip all the way up, and more sparkle than a four-floor club thanks to all those dazzling rhinestones. They'll have to drag you off the dance floor.
Fit and details (measured from US women's size 9):  Faux suede upper, Textile lining, Rubber sole, 5" heel height, 18" shaft circumference, 22.25" shaft height, Close fitting shaft with long zip fastening, Pointed toe, Stiletto heel
$99.90  Buy now!!
Abby Skinny
Known for impeccable fits, hi-tech fabrics and killer washes, Liverpool has become one of the industry's biggest growth stories, winning raves from shoppers at Bloomingdale's, Nordstrom, Von Maur, Stitch Fix and more than 1,500 other retailers. All winter styles retail for less than $100, offering high-end style without breaking the bank.
Abby Skinny – Our signature skinny jean is available in both light and dark washes; perfect to pair with your favorite winter sweater this season
$96  Buy now!!
StraitSwim swimwear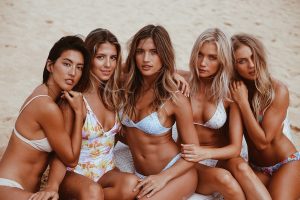 StraitSwim is a chic, sophisticated and customary swimwear line that is inspired by the very traditional islands of the Torres Strait, located at the most Northern part of Australia. While the suits are modern, StraitSwim captures the unique culture of the Torres Strait islands by telling a story in each of its designs. We aim to combine the old traditional island style with a new and stylish appearance. With high-end fabrics and simple, clean, comfortable cuts to frame your body, we are looking to create an 'Island Gypsy.' Above all, we strive to deliver an experience.
$95-$180  Buy now!!
RUN UP ON YOU THIGH HIGH BOOTS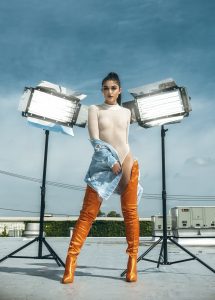 Watch out, you're gonna get hooked on these obsessively glamorous boots. The AKIRA label Run Up On You Thigh High Boots are a power boost in every stride, with a stiletto heel, pointed toe, discreet zip up the side, bright satin finish and that cannot-miss-it thigh high cut that arches into a butt-high chap-style top. Style with a bodysuit and choker to make a statement that stands tall and shouts loud.
Fit and details (measured from US women's size 9):Man made textile upper, Man made textile lining, Rubber sole, 5" heel height, 22" shaft circumference, 38" shaft height, Extra tall shaft fits snug, with zip fastening, Pointed toe, Stiletto heel
$79.90  Buy now!!
Baciano Ponchos & Sweaters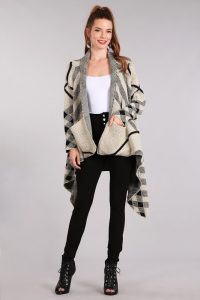 It's sweater weather! Crafted in Los Angeles for two generations, Baciano's design team is at the forefront of the fashion world. Constantly searching for new colors, fabrics, shapes, and trends to make sure that they bring in the fashion game every season, the broad collection offers a mix of comfort and style that can be worn from day to night.
Warm things up this winter in luxury sweaters and ponchos from Baciano! For the woman who wants to make a statement in a fashion forward design with classic inspiration. You won't believe the attainable price point on these high quality, designer sweaters and ponchos.
$75-$110  Buy now!!
X of Pentacles
X of Pentacles (pronounced "Ten of Pentacles"), is a luxury menswear brand featuring ties, scarves, and pocket squares.  Founded in 2016 by designer Marcel Ames, X of Pentacles comes from the idea that the luxury menswear market can often feel confined and pretentious, and aims to offer a product that embodies craftsmanship, respects tradition, and serves as a tool to supplement your own unique personality.
Each item is designed in Richmond, Virginia, and hand crafted by English and Italian mills. The aesthetic is centered around lightweight fabrics, playful color palettes, and distinctive prints. 
$70-$185  Buy now!!
Boyfriend Denim Jacket
Our Boyfriend Jacket goes with most anything and everything, even jean on jean! STS Blue's rising star is an oversized boyfriend fit jean jacket… It feels lived in, cool and is comfortable to wear. Offering so many vintage washes and with lots of fun detail. One of our favorite jackets from our fall line is our vintage wash boyfriend jacket with #beentheredonethat embroidered in navy script across the back. It's a little bit of trend that doesn't feel trendy and can still be worn all the time.
STS Blue is making your "go-to" closet staple effortlessly edgy. By adding fashion details to their already chic LA trendy look and matching it up with Milan street style influence.
$69.99  Buy now!!
SPARKLY GLITZY AND GLAMOUR SEXY HEELED BOOTS
Glitz, glamour and sparkles in one showstopping heel. The Sparkly Glitzy and Glamour Sexy Heeled Boots takes a slinky high-heeled pump with a pointed toe and take it from hot to sizzling with a thigh-high layer of sheer mesh covered with gleaming jewels. Wear with something mini, somewhere fabulous.
$69.90  Buy now!!
Honeybum Fur Frenzy Jacket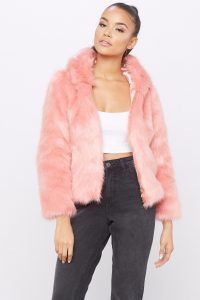 Faux fur jacket featuring front zip up and hood, perfect combination of style and comfort.  Front zip up, long sleeves, hooded, silver hardware, 80% acrylic, 20% polyester, available in Coral, Mauve and Red.
$68  Buy now!!

Privileged Shoes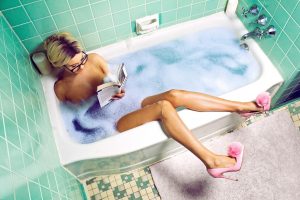 What do your shoes say about you? Whether it's a floral number or pretty heels, pump up the personality with Privileged! Loud, edgy and sassy at the same time, these colorful and fun designs are fashion forward – at a fraction of the cost. A friend to all animals, Privileged Shoes' products are 99% vegan while being a little different from the ordinary. This fall season, stand out from the crowd when you wear a pair of Privileged Shoes!
$58-$197  Buy now!!
Saved Kisses
I work closely with Saved Kisses – a resort inspired line of dresses, jumpsuits, pants and more, that are incredibly chic and sophisticated, yet are so comfortable that you'd think you were in your jammies, and most importantly – are HUGE supports of animal health and welfare.
Last year, 200 million animals were captured or killed in the cosmetics/entertainment/fashion industry, terrible! Saved Kisses is as gentle on your skin as it in on animals and the environment – they feature rescue animals in their promotional materials, and work with a slew of animal rescue groups that are listed on the Saved Kisses site and when checking out online, you are able to donate to one of the many groups right then and there.
$53.00-$219.00  Buy now!!
Centinelle Scarves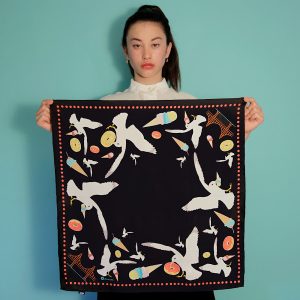 The right accessory can say a lot about your personality. Add a pop of color to any outfit with original silk scarves from Centinelle! Playfully whimsical and sophisticated, Centinelle creates scarves illustrated by hand and painted digitally. Capturing the imagination, each of the prints tells a humorous story that will make you smile! High quality, unique accessories, Centinelle scarves will adorn you – or a loved one – in magical pieces that delight.
$50-$110  Buy now!!
Ta-Ta Towel
The Ta-Ta Towel is a patented towel solution that's made out of terrycloth fabric on one side and a super soft liner on the other. The garment absorbs moisture from underneath the breasts and behind the neck. It is also a great product for pregnant, postpartum, and nursing moms, women undergoing cancer treatments and other medical procedures, and elderly women.
$45  Buy now!!
Malvados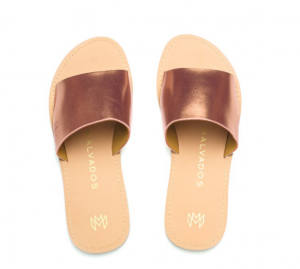 Inspired by iconic musicians, the wanderers and the wild at heart, these luxurious flip-flops and sandals take you everywhere from beach to festival—and every windows-down, hair-in-your-face road trip in between. Named after cocktails and rockstars, Malvados sandals are for the life of the party – the badass who are going places and looking good doing it. So what are you waiting for? Pack your bag and take us with you.
$21.00-$32.00  Buy now!!
Mister Maginsky
Basically nature has already designed human body to perfection, Mister Maginsky followed and created the two-compartment mens underwear. Simple, Smart and Logical. On the inside, Mister Maginsky underwear employs a patented solution that separates your two male parts (the twins from the king, the king gets his own room:) in a way that promotes active flexibility and bodily hygiene. You ought to keep them separated. Buy one box, which includes two boxers, for you or send as a gift.
$20  Buy now!!
Fringe Bandana Scarf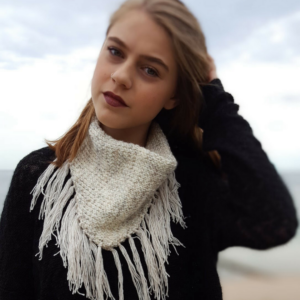 Stylish and cozy, this hand knit triangle bandana scarf will help keep you transition from cool nights to crisp days season to season.  The scarf is a sophisticated acrylic knit while the fringe tassels are a soft cotton blend . The cowl is topped off with a button closure, that can be slid within the knitting pattern. Alternatively the scarf can easily be slipped on and off overhead as well, depending on the wearer's preference. 
$39.99  Buy now!!
VIDA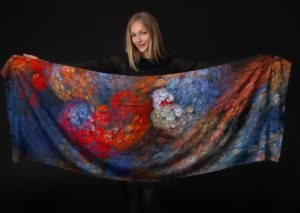 VIDA is a global platform that brings together creatives and manufacturers from around the world to create unique, original apparel and accessories, each with a unique story.  A curator of creative voices, VIDA showcases Art x Fashion from New York to LA, Mumbai to Madrid, and Tokyo to Tel Aviv. Our designers include world-renowned artists from 150+ countries around the world. In 2016, we grew our business 10x and today have a community of close to 100,000 artists who have submitted over half a million products on VIDA. We've proudly partnered with the Museum of Modern Art in San Francisco, launched an exclusive collection with the iconic Cher, collaborated with Steve Madden and Iris Apfel and showcased our collections at the Golden Globes.
Each of our products is custom-made, on-demand, and has a unique story – from the inspiration behind its design to the personal, poignant stories of our artists and our makers. Moreover, for every product made, VIDA offers literacy programs to our factory workers so they can build a better future for themselves and their families.
$30-$120  Buy now!!
Pink Lacy Scarf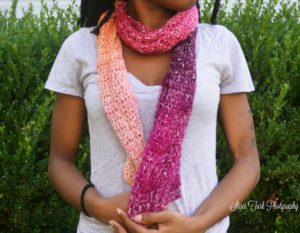 This pink scarf is made from Lion Brand Shawl in a ball yarn. The yarn is an acrylic cotton blend. The pink shades in this yarn were inspired by nature. The color is called Calming desert.  Fiber 58% Acrylic, 58% cotton, 3% other fiber.  Length 62″, Width 6.5 ".  Care: Hand wash. Machine wash on gentle. Lay or hand to dry.
$26.99  Buy now!!
Men's Boxer Briefs
Shinesty's ball pouch boxer briefs have been called "the most comfortable underwear you'll ever wear." That ball hammock boxer pouch is what many consider to be a push-up bra for your balls. Since the boxer briefs are 95% MicroModal and 5% Spandex, you'll feel like your balls are being cradled by a cloud.
$24.99  Buy now!!

DesignerShare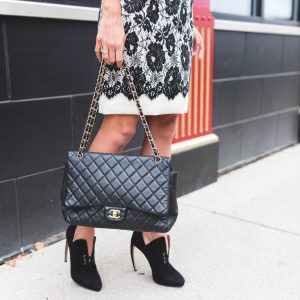 DesignerShare is the first truly peer-to-peer marketplace for women to rent their Designer clothing and accessories to one another. Our goal is to allow women to look and feel fabulous all while expanding their networks—it's about building each other up and feeling your most confident. Perfect for Holiday parties, etc! Readers can enjoy 20% off their first rental using code: FIRST 
$20-$100  Buy now!!
Little Goodall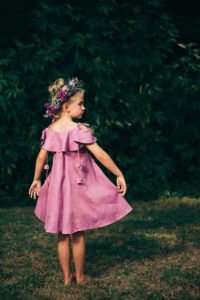 Little Goodall was created by artist and designer Molly Goodall in the fall of 2010. A stay at home mother at the time, Goodall was frustrated when her two year old son refused to wear the hoods on his coats. Searching for a creative solution, she designed and made the original Ferocious Felt Lion coat to inspire him to put his hood up in the cold. Friends commented, orders were placed, and Little Goodall was born! Molly is also the author of the creative sewing book Wild Things to Sew and Wear, published in the fall of 2014.
$20-$180  Buy now!!
Mother Truckers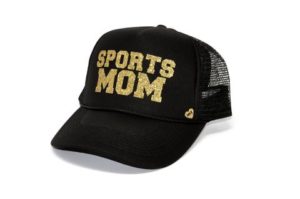 Fashion Hats and Bags
$20.00 – $35.00  Buy now!!
Clarence Henningham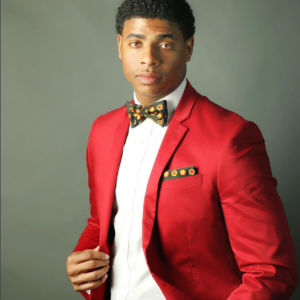 This brand was not just founded to represent style, future and the collective, but to represent a lifestyle, a "ProfessionallyPaired" lifestyle. We seek to bring together a community of like-minded individuals with our products. Our single mission is to provide quality and professional business garments for the bold and brave person in each of us.
$20-$30  Buy now!!
Coobie Seamless Bra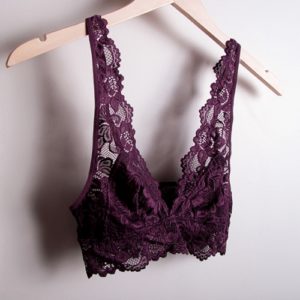 It's simply the most amazing bra you'll ever buy. Ultra comfortable, supportive, and inexpensive – it's the perfect combination. The Coobie Bra provides shape and support and can be worn in place of a camisole or tank top. The Coobie Bra fits almost every body!
$20.00-$22.00  Buy Now!!
Dazi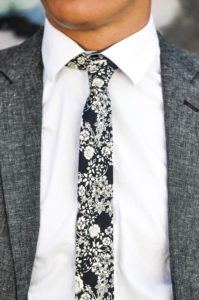 Turn boring into bold with DAZI! Designed for any guy on the go, each tie is approx. 2.5″ wide at the tip and 58″ in length, which is perfect for every height; they fit just right on even the tallest or shortest of men! Each tie is lined on the inside with a fun, unique fabric to add character and quality.
$14.99-$28.00  Buy now!!
Ozone Design – The Art of Socks
Ozone Design – The Art of Socks is woman owned/run and includes sheers, knee highs, over the knees, novelty, mens, dress and florals among others
Ozone partners with family-owned mills in Columbia, France and Japan that allow us to produce our unique socks with the best materials the industry has to offer. Textiles ranging from fair trade cottons to angora wool to 220-count monofilament nylon provide a foundation of superior quality for each and every style.
$13.99-$14.99 Buy now!!
The Elephant Pants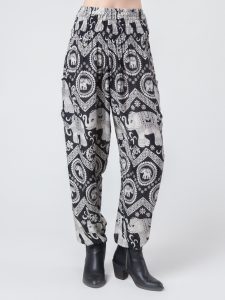 Save elephants, feel good, look amazing! A portion of all profits is donated to help save elephants everywhere! Our elephant-inspired pants feature elastic smock waist, elastic ankles, and external pockets for maximum comfort and convenience.
$12.00 – $24.00  Buy now!!
Gold Toe Men's Fairisle Crew Sock
Gold Toe's Fall 2017 Collection is filled with festive footwear with a nod to sweater season! The men's Fairisle Crew sock, part of the Fashion Singles line, features a harmonious blend of classic and trendy, with cozy shades that will kick your holiday style up a notch!  The various styles within the Men's Fashion Singles line feature Fresh 24/7™ technology, an entirely new approach to reactive odor control technology. Fresh 24/7™ works on a microbial level to prevent odor at the source, ensuring that each step is more fresh than the last.
When it comes to men's socks, the season is bringing with it a blend of style and innovation. In addition to the new Fresh 24/7™ technology, each sock is fashionably flexible and can be dressed up or down no matter the occasion. With colorful stripes, novelty prints and winter patterns, these socks will keep you in the holiday spirit whether it's day or night.
$7.00  Buy now!!
Bobbi-Toads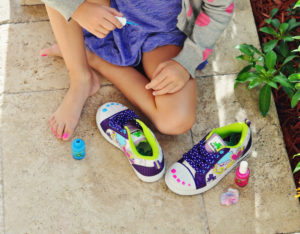 Bobbi-Toads are the first-ever paintable toed and light up sneakers on the market, perfect for every kid's wishlist.  Bobbi-Toads allow kids to paint and create, and are eco and animal friendly. Starting at less than $50 a pair, they fit every parent's holiday shopping budget too. Also new for this holiday season are boy's styles and Bobbi-Dobbiez, which make perfect stocking stuffers at only $4.99 each. These furry pals accessorize backpacks, shoes, watches or serve as fun hair ties.
$3.99-$49.95  Buy now!!



*All images courtesy of respective company